UOB KayHian

OCBC

Banking – Singapore

Past Cooling Measures Have Already Tamed Investment Demand

The latest set of cooling measures for residential property announced last Thursday will have limited impact on loan growth. The recent demand recovery in residential properties was relatively mild and short-lived. Homes purchased for investment accounted for just 27.2% of the new housing loans limit granted in 4Q17 as past cooling measures have already cut investment demand. Maintain OVERWEIGHT.

Singapore Hospitality: A quick read post Jun

Since the start of Jun to 9 Jul's close, hospitality S-REITsunder our coverage have each posted a total return rangingfrom -0.9% (Ascott Residence Trust) to -5.3% (Far EastHospitality Trust). This compares to -5.8% for the STI, -9.1% for FSTREH, and -0.2% for FSTREI over the sameperiod. While valuations now look more attractive than theywere previously, the key risk in our view is still that ofrising interest rates, and the impact of that trend on thedividend yields investors will subsequently demand fromREITs. Operationally, visitor arrivals continue to post adecent YoY growth in 2Q, although more tepid than thatseen in 1Q. In light of demand-supply dynamics, we believethat Mid-Tier hotels are set to outperform Upscale hotels interms of YoY growth this year. Given that its hotel assetsare concentrated in the Mid-Tier segment, Far EastHospitality Trust [BUY; FV: S$0.735] remains our toppick. Maintain NEUTRAL on the hospitality sub-sector.

PHILLIP SECURITIES

PHILLIP SECURITIES

Land Transport Sector

TDVLs issued maintains its growth trajectory

 Maintain Overweight on the Land Transport sector, on the positive industry restructuring and the worst being over for the Taxi industry

 Maintain Accumulate on ComfortDelGro; unchanged target price of $2.69 What is the news?

 Toyota Motor Corp will invest US$1 billion in Grab. Direct impact to its ride-hailing business appears to be limited for now, as the investment will go towards improving Grab's capabilities in online to offline (O2O) services, such as GrabFood and GrabPay.

 Land Transport Authority has published motor vehicle population and Taxi Driver Vocational Licence (TDVL) data for May 2018.

Offshore & Marine

Monthly Supply tight but major not spending

SINGAPORE | OIL AND GAS | UPDATE

 Oil prices rallied in the recent consecutive three quarters

 The resumption of elevated output is confronting to several limits

 Offshore drilling activities are recovering but day rates are soft

 Oil market is embracing higher volatilities Oil prices rallied in the recent consecutive three quarters

RHB

Jackspeed

Leather Production To Double With New Capacity

Jackspeed has doubled its upholstery leather kits production capacity to 32,000 kits a year, due to increased demand from existing and new customers. Its recently-awarded 2-year renewable contract from a European OEM supplier to car manufacturers and importers should see production capacity increasing by 12,000 kits pa, from 18,000 presently. It is also exploring opportunities in Asia, which could further boost profitability. With the ongoing advancements, this should be a good time to take a closer look at this stock.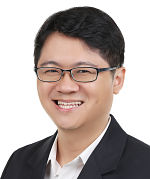 Check out our compilation of Target Prices