CGS CIMB

UOB KAYHIAN

Sheng Siong Group

Growth mode intact

■ On 2 Jul, we hosted a conference call for SSG with funds from Singapore and Malaysia.

■ Consumer sentiment and supermarket tender pipeline are intact, which bodes well for same-store-sales growth and new store wins.

■ Cash preservation measures could ease after the completion of SSG's distribution extension (est. end-FY18F), freeing cash flows for dividend payout, in our view.

■ We forecast 2Q18F/1H18 net profit grew to S$16.8m/S$35m (+4.3%/+5.5% yoy), accounting for 47.9% of our FY18F. Expect interim of DPS 1.63Scts (1H17: 1.55Scts).

■ We like the stock for the uplift in store wins in FY18F, strong balance sheet and operating cash flows. Maintain Add and TP of S$1.18.

Alpha Picks: Weathering A Difficult Period

Our picks had to endure a tough June, with the FSSTI falling 4.7% mom. However, we largely stick with our picks, with a tilt towards large caps or stocks with reasonable dividend yield.

 Grappling with external challenges. June continued to be weak, following on from a pull-back in May, with the FSSTI declining 4.7% mom. As a result, our alpha picks endured declines of 2.0-9.2% mom as external concerns such as a faster-than-expected rate hike in the US and the US/China trade war remain an overhang on global equity markets. Within our portfolio, CityDev and Wing Tai were the most resilient, declining by 2.0-2.5% mom compared to the higher decline in broader markets.

DBS VICKERS

RHB

ComfortDelGro

Opportunity to board

Upgrade to BUY, TP raised to S$2.59.

We upgrade our recommendation to BUY from HOLD, and a revised TP of S$2.59, on the back of: (i) bottoming out in taxi fleet contraction in Singapore with potential increase; (ii) earnings upside revision from further acquisitions. Looking into 2Q18, while we still expect the group to post y-o-y declines in profits, we expect them to be of a smaller magnitude vis-à-vis that seen in 1Q18, suggesting improvement in operations. We project operations to improve sequentially in 2H18, reversing back into growth profile in FY19F. With competition ceding, we believe downside risks are limited, coupled with its public transport exposure which is relatively resilient through economic cycles.

Wilmar

Opportunity To BUY During Market Uncertainty

Reiterate BUY, with TP of SGD3.59 reflecting 18% upside. We believe Wilmar's share price has come down on the back of looming uncertainties over the imminent China-US trade war. However, US soybean prices have also plummeted significantly since the 25% tariff recommendation. This should help to mitigate pressure on its raw material costs, even if the tariff was implemented. As such, we think the recent retracement in share price offers a good opportunity to accumulate the stock.

RHB

Kimly

Moving Into Beverages

Maintain BUY, with a new SGD0.46 TP from SGD0.43, 24% upside. Kimly has acquired ASC for SGD16m. The latter is involved in the domestic manufacturing & distribution of a variety of beverages. This includes the Asian Story line, which has a 7.7% local market share. If we assume a PBT of SGD2m for FY18, this acquisition will be completed at ~14-15x P/E, fairly reasonable for a high-growth beverage firm. It also complements Kimly's business model and provides an overseas expansion angle to the mix. With accretion from the acquisition, we raise our DCF-backed TP. Note that Kimly is one of our Singapore mid-cap picks, and we are one of only two brokers covering this counter.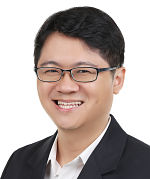 Check out our compilation of Target Prices