Excerpts from Lim & Tan Securities reports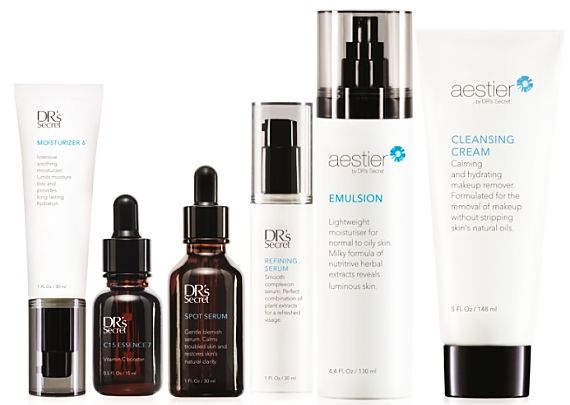 Best World's top-selling DR's Secret line of skincare products are headed to the Middle East. Photo: Company
Best World revealed that it has been accepted as a member of the DSA of UAE ("DSA UAE").

The DSA UAE is a member of the World Federation of Direct Selling Associations, a highly regarded organisation intended to provide education, advocacy, and oversight in the direct selling industry.

Prospective members have to undergo a rigorous evaluation of their company's marketing and business plan to ensure compliance with all provisions of DSA's Code of Ethics, one of the strongest self-regulatory codes in the direct selling industry today.


Subsequently, provisional members of the DSA UAE must also complete a six month probation period, before becoming full members.

The Group's entry into the UAE market is part of its broader initiative to expand its overseas footprint.

Through the sale of its Halal certified products, Best World intends to use its Dubai Regional Centre as a springboard into the other GCC markets of Saudi Arabia, Qatar, Bahrain, Oman and Kuwait.

Management commented that they are very honoured to have their membership approved by the DSA UAE after going through a thorough approval process.


KSH Holdings had in 3QFY2018 been awarded a new civil engineering project. According to management, "This is a strategic contract win for us, proving that our decision to expand our civil engineering business is a step in the right direction.


Stock price

69.5 cents

52-week range

42.8-93 cents

PE (ttm)

11.5

Market cap

S$396 million

Shares outstanding

569.7 million

Dividend yield
(ttm)

3.2%

Price/book

1.2

Source: SGX StockFacts
"We will continue to pursue such projects that will broaden our track record and deepen our expertise in civil engineering. With a healthy pipeline of major public projects, we remain optimistic of the outlook of the construction sector. We have most recently clinched new public construction contracts in December 2017 and January 2018.

"This is a great way to conclude 2017 and start 2018 as we look forward to further growth opportunities."

KSH currently counts the development sites of Serangoon Ville, Woodleigh Lane that is adjacent to the up-and-coming Bidadari New Town and Rio Casa in Hougang as the latest additions to its land bank.

The Group has locked-in approximately S$104.4 million of attributable share of progress billings that will be progressively recognised as sales revenue, having sold about 96.1% of its launched units for sale.

KSH's investment in grade A office building, Prudential Tower, continues to contribute healthy recurring income to the Group, and is well positioned and located to capitalise on the expected upturn of the office market.

In China, the consortium continues to monitor market conditions as it awaits approvals to launch Phase 1 of its Gaobeidian township project for sale. Gaobeidian and its vicinity have seen a surge in property prices recently due mainly to the announcement of the new Xiongan special economic zone.

Barring unforeseen circumstances, the Group is cautiously optimistic on the outlook of its performance for the financial year ending March 31, 2018.

At 1.2x book and close to 4% dividend yield, we maintain our HOLD recommendation on KSHH.