UOB KAYHIAN

PHILLIP SECURITIES

Banyan Tree Holdings (BTH SP)

Positive Progress On Casino Licence In Vietnam

Vindicating our expectations in our initiate coverage report, Banyan Tree continues to grab headlines with progress in its application to operate a casino in its Vietnam development. With the Vietnamese Prime Minister's in-principle approval obtained, the development is on the cusp of fulfilling its full potential. With a 17.8% stake valued at S$48m, Banyan Tree is sitting on a potential multi-bagger. Maintain BUY and SOTP-based target price of S$0.92.

Singapore Banking Monthly

2017 ended with a strong performance in December

SINGAPORE | BANKING & FINANCE | UPDATE

 Singapore November domestic loans growth was up 7.1% YoY. Demand driven by property related business loans.

 Hong Kong November domestic loans growth was 14.8% YoY.

 SIBOR and HIBOR spiked up at the end of December signalling a further increase in mortgage rates in Hong Kong and Singapore in January 2018.

 Maintain Accumulate for the Singapore Banking Sector.

OCBC

OCBC

Thai Beverage: Entry into Vietnam in-line with Vision 2020


Thai Beverage PLC (ThaiBev) announced last month that it won the bid to acquire 343.6m shares (or 53.6% equity stake) in Sabeco, at VND320,000/share, translating to an aggregate cost of THB156b (~US$4.8b), which will initially be fully financed by ThaiBev. On a pro-forma basis, assuming the acquisition had been done at beginning of FY17, ThaiBev's net gearing will increase significantly from 0.2x to 1.3x while earnings will be marginally diluted. As a result, both Fitch and Moody's have placed ThaiBev under review for possible downgrades to its credit ratings. Hence, in the near-term, pending clarity over any plans to deleverage its balance sheet, we believe ThaiBev's share price is likely to remain volatile. However, over the longer-term, we deem ThaiBev's acquisition of the largest beer player in fast-growing Vietnam market to be positive and important, as part of its plans under its Vision 2020 to diversify away from business concentration in Thailand. Pending more clarity over any potential plans to deleverage its balance sheet including raising its own equity funding, we opt to keep our forecasts unchanged for now. Maintain BUY with the same FV of S$1.07.

SG Hospitality: Strong visitor growth numbers clocked in Oct


Visitor arrivals increased 13.0% YoY in Oct 2017, and 5.8% YoY for the Jan-Oct 2017 period. Correspondingly, visitor days increased 10.9% YoY in Oct 2017 and 4.2% YoY for the Jan-Oct period. Singapore Tourism Board's (STB) Oct data showed that industry-wide RevPAR increased 1.8% YoY for luxury hotels, 3.2% YoY for upscale hotels, 3.6% YoY for mid-tier hotels, and 13.0% YoY for economy hotels. In addition, given the strong growth in passenger movements at Changi Airport in Nov, we expect overall visitor arrivals in Nov to be robust. With the strong numbers expected for at least 2/3 of the fourth quarter, there may be a slight upside surprise to our FY17F DPU forecasts for hospitality REITs with significant exposure to Singapore: OUE Hospitality Trust, Far East Hospitality Trust, CDL Hospitality Trusts. We are nonetheless wary of the tight yields that several of the hospitality REITs under our coverage trade at – a range of 5.5% to 5.9% FY18F yield based on Bloomberg consensus forecasts. S-REITs, across multiple sub-sectors including hospitality, are trading at a yield spread of 350 bps, 2 standard deviations below its five-year mean. While we do see some room for operational upside for SG-based hospitality REITs in 2018, there does not appear to be a sufficient margin of safety for investors at current unit prices. We maintain NEUTRAL on the sector.

DBS VICKERS

Changes to Model Portfolio - Remove Mapletree Greater China Commercial Trust (S$1.28) from Dividend category

Mapletree Greater China Commercial Trust (MAGIC) returned 18.7% (including dividend) since our inclusion on 31 July last year at $1.10. MAGIC now offers limited 2Scts upside to our fundamental TP of S$1.30 and current yield is 5.8%.

Changes to Model Portfolio – Add Frasers Hospitality Trust (S$0.785) to Dividend category

Frasers Hospitality Trust (FHT) is expected to ride on the recovery in the Singapore hospitality market with RevPAR (revenue per available room) seen growing at 4% year-onyear. We expect FHT to deliver compound annual growth rate of 6% underpinned by the improving hospitality market in Singapore, full-year contributions from the recent acquisitions of Novotel Melbourne and Maritim Hotel Dresden, and continued growth at its Sydney properties. Yield is 6.8%.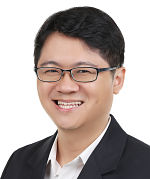 Check out our compilation of Target Prices