UOB KAYHIAN

PHILLIP SECURITIES

Tianjin ZhongXin Pharmaceutical Group Corporation (TIAN SP)

Highlights From Roadshow: Anticipating A Stellar 2018

After several years of absence, TJZX held its first corporate roadshow in Singapore last Thursday to highlight new developments. It reaffirmed the margin-positive reforms, provided details and reported on its progress. TJZX also addressed investor concerns on Su Xiao Jiu Xin pill. Poised for a leap in profits, TJZX is trading at only 8.9x 2018F PE, a huge 36.8% discount to Hong Kong-listed peers. With the bright TCM industry outlook, reiterate BUY and target price of US$1.52.

Singapore Banking Monthly

2017 ended with a strong performance in December

SINGAPORE | BANKING & FINANCE | UPDATE

 Singapore November domestic loans growth was up 7.1% YoY. Demand driven by property related business loans.

 Hong Kong November domestic loans growth was 14.8% YoY.

 SIBOR and HIBOR spiked up at the end of December signalling a further increase in mortgage rates in Hong Kong and Singapore in January 2018.

 Maintain Accumulate for the Singapore Banking Sector.

OCBC

CIMB

Singapore Post: To execute goals of strategic review


2017 has been a mixed bag for Singapore Post (SingPost). At the start of last year, the group completed the issuance of 107.6m shares to Alibaba, who now holds about a 14.5% stake in SingPost. During its 3QFY17 results in Feb, it was disclosed that TradeGlobal, which was acquired earlier, had not achieved the underlying profit assumptions of the business plan which supported the investment. In Oct, SingPost officially launched the redeveloped SingPost Centre, which will support rental income. Looking ahead, we expect a gradual ramp-up in utilization rates of the log hub, but the environment for logistics as a whole is likely to remain challenging. We look forward to positive results from the execution of the group's targets from its recent strategic review, which should drive earnings and ultimately the stock price. Meanwhile, we maintain our HOLD rating and S$1.26 fair value estimate on the stock.

Tech Manufacturing Services

Unearthing the laggards

■ Seven small-cap tech manufacturing stocks under our coverage delivered average return of 162% in 2017.

■ The seven stocks under our coverage are AEM, CEI, UMS, Memtech, Sunningdale Tech, Valuetronics and Jadason Enterprises.

■ Our top picks are AEM, Memtech and Sunningdale Tech.

■ In this note, we identify five non-rated stocks with 2017 returns below the stocks under our coverage, and are net cash based on latest publicly-announced results.

Maybank Kim Eng

Venture (VMS SP)

Many Faces of Growth

FY17E not a blip; breadth of new growth

We initiate coverage of VMS with a BUY and TP of SGD27.50. We believe VMS' estimated 39% revenue surge in FY17E is no fluke and the Street may be underestimating forward revenue and margins. Our analysis suggests further increases for both, sustained by multiple sources of growth: 1) we believe VMS benefitted from outsized orders from certain customers' bigger COGS wallets. As VMS' allocations are still a tiny part of their COGS, we believe they may not have peaked; 2) VMS' ramp-up of new products with high R&D content is still in the early stages and should get stronger; and 3) new customers and projects provide a medium-term pipeline. Our FY18-19E EPS is 17/20% higher than consensus. We value VMS at 18.8x FY18E P/E, a 10% premium over its global high-mix, lowvolume peers, given our estimated 21% EPS CAGR for FY17-19E vs 12%.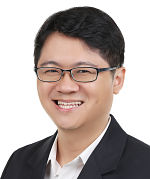 Check out our compilation of Target Prices