PHILLIP

RHB

Phillip 2018 Singapore Strategy

From liquidity to a business cycle

SINGAPORE | STRATEGY

18 December 2017 I guess QE did work. With interest rates at near zero, Act 1 of QE was to shift investor preference up the liquidity curve into higher yielding and riskier assets. We did get asset reflation in equities, bonds and real estate. The problem was, the wealthy have a lower inclination to spend and would rather store their gains. Corporates preferred the liquidity for share buybacks. And households were de-leveraging post-GFC and in no mood to consume. So despite the surge in liquidity, the use (or velocity) of money globally was at record lows. It took the real economy several years to heal through wealth effect and lower cost of capital.

Strategy - Singapore

There Is Still Potential To Generate Alpha

While it would be difficult for FSSTI to mirror the strong performance registered in 2017, we believe 2018 cannot be written off completely. It is for the first time in many years that forward EPS estimate has witnessed upgrades. While a slowdown in export growth would drag economic growth lower, we are witnessing early signs of recovery in domestic demand – gradual recovery in residential property market and steady uptick in retail sales. We put 2018 Index target at 3,650, implying a 10% TSR. Consumer and REITs are the only sectors we are OVERWEIGHT while we are NEUTRAL on banks with a slight OVERWEIGHT bias.

DBS

Thai Beverage Public Company (THBEV SP) : BUY

Good morning, Vietnam!

• ThaiBev's 49% unit named as winner for 54% stake in Saigon Beer Co (Sabeco), a market leader in Vietnam

• Acquisition done at high multiples but strategic for growth and regionalisation

• Balance sheet able to fund acquisition; post acquisition D/E estimated at 0.96x (based on effective stake)

• May trigger monetisation of Fraser Centrepoint Ltd to deleverage

Delfi Ltd

Position for a better year ahead

Thesis: Turning the corner; upgrade to BUY.

Delfi's share price is at 6-year low and has slumped by 36% YTD on the back of its disappointing performance. This was due to softer sentiment in Indonesia and product-rationalisation initiatives. Looking ahead, we believe its share price could have priced in the current subdued situation and should improve as we move into FY18F. This is on the back of: (i) low-base effect, coupled with expected improvement in sentiment in 2018; (ii) nearing end of production rationalisation efforts; and (iii) lower raw material costs.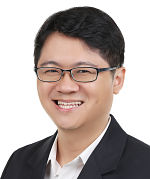 Check out our compilation of Target Prices