CIMB

UOB

Property - Overall Stay in the game

■ Ground checks on the en-bloc market found robust replacement appetite.

■ Residential demand strength to continue into 2018.

■ Office sector continues to shine.

■ Hotel sector has upside risk potential.

■ Maintain Overweight on developers, Neutral on REITs. Our preferred picks are UOL, CIT, FCT, FLT and FEHT.

CITIC Envirotech (CEL SP)

Looking Forward To Yet Another Dazzling Year Of S$1b In Project Wins

With fundamentals intact and an upcoming 30% dividend payout likely, we see no reason to worry about the recent price correction but instead see it as an opportunity to buy. With CEL's excellent position in this growing market, we expect it to win yet another S$1b worth of projects in 2018 (CEL exceeded 2017's S$1b target by ~50%). We think 4Q17 and beyond will continue to be stellar with recurring income catching up in 2018 (+52.9% yoy). Maintain BUY and target price of S$1.10.

MAYBANK

UOB

Bukit Sembawang (BS SP)

"Home'' Run

Cyclical upturn; initiate with BUY

BS is a concentrated proxy for Singapore's residential market, which we believe is at an inflection point after four years of price falls. We expect a cyclical earnings rebound in FY19/20E, reversing its earnings contractions of the past six years. The stock is attractively priced at a 42% discount to RNAV, larger than the 14% trading discounts of its largecap peers. This is despite its prospects of stronger returns. We believe its market-leading dividend yields of 5.6% can be sustained by a pristine balance sheet and improving earnings. Initiate coverage with a BUY and SGD8.25 TP, at a 20% discount to our RNAV of SGD10.31. Risks include poor execution of development projects and property price fall.

Banking – Singapore Assessing Productivity And Cost Efficiency

OCBC leads in cost efficiency with the lowest staff cost per employee at S$83,333. Its other non-wage expenses are also very lean. It has grown income per employee and PPoP per employee at a faster pace with CAGR at 4.7% and 4.4% respectively for 2013-17. DBS leads in productivity with the highest income per employee at S$538,805 and PPoP per employee at S$313,701 due to focus on developed markets in Singapore and Hong Kong and strength in corporate banking. Maintain OVERWEIGHT. Prefer OCBC, followed by DBS.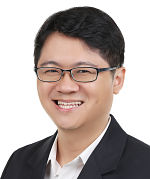 Check out our compilation of Target Prices