UOB

PHILLIP

Keppel Corporation (KEP SP)

Re-enter The Dragon: Tianjin To Drive Property Earnings

Keppel's property portfolio shows that earnings will largely come from its Tianjin Eco-City project, with projects in Wuxi coming in a close second. China will be the key earnings focus, considering that the recent cooling measures have had an impact on sales momentum, but less on prices. Divestment of its projects in noncore cities could see RNAV upside of 2.2%. Our property RNAV rises to S$5.66/share, raising our SOTP-based target price to S$8.98. Maintain BUY.

Singapore Banking Monthly

All looking good

SINGAPORE | BANKING & FINANCE | UPDATE

 Singapore October domestic loans growth was up 6.8% YoY, 2nd consecutive month of acceleration. Loan demand driven by stronger property related business loans.

 Hong Kong October domestic loans growth was 22.3% YoY, driven by IPO loans.

 SIBOR and HIBOR spiked up at the end of November signalling an increase in mortgage rates in Hong Kong and Singapore.

 Narrowing spread between 1mth and 3mth HIBOR is tailwind for Hong Kong NIMs.

 Maintain Accumulate for the Singapore Banking Sector.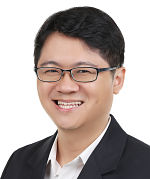 Check out our compilation of Target Prices