UOB

MAYBANK

Kimly (KMLY SP)

Operationally Resilient; Maintain BUY On Share Price Pullback

Since its IPO in March, share price has retreated nearly 30% from ytd peak. The stock is now trading at an 11% discount to consumer peers' FY18F PE. With a strong cash balance of S$83.7m (20% of market cap), potential M&As could be a compelling catalyst for earnings growth for FY18-19. Kimly remains operationally resilient, and we expect continued organic expansion through the opening of new outlets. Maintain BUY with a lower DCF-based target price of S$0.45 (previously S$0.46).

GuocoLand (GUOL SP)

Accumulate on Weakness

Falling share price at odds with stronger data points

GuocoLand's share price fell 12% over the past month, underperforming the Developer Index (FSTREH), which fell by a smaller 4%. This is at odds with stronger data points that have emerged: [1] Stronger-than-expected pace of sales at Martin Modern, [2] Strong land bid for Jiak Kim site and [3] Wallich Residence hit SGD4,000 psf. We fine-tune sales and raise ASP assumptions for Martin Modern and Wallich Residence by SGD100-150 psf. We lift TP to SGD2.95 (from SGD2.90), based on a 20% discount to its revised RNAV of SGD3.68. Stock is attractively priced at 43% RNAV discount. Maintain BUY. Risks from a sharp fall in property prices.

OCBC

Roxy-Pacific Holdings: Upgrade to BUY


Roxy-Pacific announced that it will acquire for A$33.0m a six-storey commercial and retail building, known as Melbourne House, in Melbourne's CBD. We understand that it is in a mixed-use zone, where commercial retail, hotel and residential uses may be accommodated, and Roxy intends to redevelop the property to a mixed use development comprising hotel and retail units. In Singapore, we see Roxy to be well positioned to benefit from a turnaround in the domestic property market. The group has a landbank that can potentially generate over 400 homes in seven sites, with approximately 271k of GFA, including Dunearn Court that was recently acquired for S$36.3m through a collective sale. Our valuation model is updated with these latest acquisitions and firmer residential sales and ASP assumptions, and our fair value estimate increases to S$0.60 from S$0.52 previously. Upgrade from HOLD to BUY.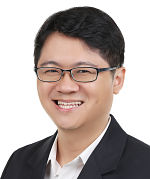 Check out our compilation of Target Prices