MAYBANK KIM ENG

UOB

Best World International (BEST SP)

Tapping into technology and huge market potential

NDR note: Digitalisation, ambitious China expansion

We hosted BEST for an NDR in Singapore. Key takeaways: 1) it has set an ambitious goal to reach 5% market share or c.CNY10b of China's CNY193b skincare market, from less than 1% in FY17E. It will continue to drive sales via expansion into more cities and focus on its 3P winning strategies (product, people, plan); 2) it is tapping into digitalisation and social media, such as WeChat and Facebook to enhance its sales; and 3) it is expanding into new markets and restoring its Taiwan market. Maintain BUY and TP of SGD1.88, based on 19x FY18E EPS (PEG of 0.7x using FY16- 19E EPS CAGR of 27%); We ascribed a c.30% discount to the PEG of 1.0x for regulatory risks and competition.

Sembcorp Marine (SMM SP)

Potential Sale Of West Rigel On The Horizon

According to rig brokers, sale of the West Rigel semisubmersible might be on the horizon, at a price favourable to SMM. The market will likely focus on continued deleveraging of SMM's balance sheet. Our base case sees SMM's 2018 net gearing declining further from 85% to ~70%. A re-rating of share price might occur as a result. Earnings estimates remain unchanged pending details of a deal materialising. Maintain BUY with an unchanged target price of S$2.10.

CIMB

PHILLIP SECURITIES

Agribusiness

Palm oil stocks preview for Nov 2017

■ Malaysian palm oil stocks may have risen by 14% mom to 2.5m tonnes as at endNov.

■ A survey by the CIMB Futures team reveals a 1% mom rise in CPO output in Nov.

■ We project that palm oil exports likely fell by 6.4% mom in Nov on weaker demand from India, China and EU.

■ Our survey reveals that Nov's production was stronger compared with Oct's due to stronger-than-expected growth in output from Sabah and Pen Malaysia.

■ We maintain our sector Neutral rating and top picks – First Resources and Wilmar.

Singapore Consumer

Grasping the new e-commerce reality

SINGAPORE | CONSUMER | UPDATE

 Variety, price and convenience are the three main drivers for consumer purchases

 Fresh products is the least vulnerable to Amazon's threat

 We maintain our Overweight view on Singapore Consumer Sector

 'Buy' on both Sheng Siong (TP: S$1.18) and Dairy Farm (TP: US$9.89) Consumers are attracted to shopping online due to the low prices, the convenience of purchasing and delivery, wider selection, as well as ability to shop on the go or a 24/7 access. Amazon Prime's entry to Singapore on end Jul-17 had put retailers on the hot seat

OCBC

Mapletree Industrial Trust: Paradigm shift to fuel next growth phase


We recalibrate our assumptions on Mapletree Industrial Trust (MIT) following its proposed entry into the U.S. data centre market. Besides updating our forecasts, we also raise our terminal growth to 1.2% (previously 1%). However, this is partially offset by a higher cost of equity assumption of 7.8% (previously 7.5%) to account for higher operational and regulatory risks in a new market. Overall, we are supportive of management's move to broaden its footprint in the data centre industry and see it as a paradigm shift to fuel its next phase of growth. Research firm 451 Research has projected demand for worldwide insourced and outsourced data centres to increase at a 5.3% CAGR (by net operational sq ft) between 2015 and 2020. We believe this growth would be underpinned by higher adoption of cloud services, big data requirements and proliferation of the Internet of things. Although we raise our fair value from S$1.92 to S$2.06, our HOLD rating is maintained as we believe positives have been largely priced in.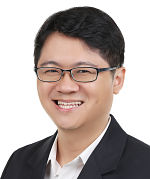 Check out our compilation of Target Prices