OCBC

UOB

Oil & Gas sector: Awaiting contract wins


In end 2014, we sounded caution with our report "Go for quality in 2015", followed by "Patience needed; expect more trading opportunities" in end 2015. Last year, we mentioned that 2017 could see a recovery in sentiment, especially in 2H17. Indeed, we saw a pickup in share prices of the large caps starting early this year, which took a breather in the middle of the year, readying for another spurt in 3Q17. Looking ahead in 2018, we expect the sector to recover gradually, as oil majors adapt to the lower oil price environment and are better positioned to proceed with final investment decisions. A sustained recovery, however, will only ensue with a continued flow of contract wins. We first turned less negative on SMM in Dec 2016 when we upgraded our rating from Sell to Hold, and later upgraded it to Buy on 23 Feb 2017. KEP was also upgraded to Buy on 22 Feb. On a sector-wide basis, we maintain NEUTRAL given continued unease over the small-mid cap space. Our preferred picks are KEP [BUY; FV: S$8.41] and SCI [BUY; FV: S$3.59], though we note that a faster-than-expected recovery in oil price or contract flows would benefit SMM [BUY; FV: S$2.26] the greatest.

Banking – Singapore

Oct 17 Monthly Statistics: Acceleration In Loans To Businesses

Oct 17 saw a slight 0.6ppt mom acceleration in loan growth to 6.8% yoy, driven by stronger 9% yoy growth in loans to businesses. 3-month SOR caught up by 12bp mom and moved to parity with 3-month SIBOR at 1.13%. A third rate hike in December is almost a certainty. Further upward movements in SOR and SIBOR would be positive for NIMs. Our top pick is OCBC, followed by DBS. Maintain OVERWEIGHT.

RHB

UOB

UOB

Rising SIBOR To Drive NIM Higher

SIBOR has risen, as the market expects the US Fed to hike the FFR in mid-December. The rise in SIBOR is positive for banks' NIM, including UOB. We forecast FY18 NIM of 1.80% for UOB, wider than FY17F's 1.77%, and see further NIM upside if the FFR rises faster. In addition, the Jan 2018 implementation of IFRS 9 could be preceded by UOB possibly writing back some of its GP, just like what DBS did in 3Q17. Our new TP, which is pegged to FY18F P/BV (instead of FY17F), is SGD28.88 (from SGD27.50, 11% upside). Maintain BUY.

Property – Singapore 2018

Strategy: Riding The Wave

Maintain OVERWEIGHT on property and REITs, preferring stocks with exposure to the residential, hotel and office segments which are expected to outperform as we head deeper into the upcycle. We are cautious on retail and industrial factory and warehouse spaces. City Developments, Wing Tai, CDREIT, CCT and AREIT are our top picks.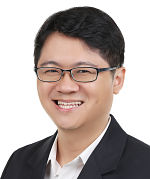 Check out our compilation of Target Prices