UOB KAYHIAN

PHILLIP

Tuan Sing Holdings (TSH SP)

Ride The Property Market With Prime Assets At Fire-sale Prices

Reputable developer TSH offers a unique opportunity to ride the property upcycle with an enviable S$2.3b property portfolio, which includes prime Singapore freehold properties and key Australia hotel assets, at fire-sale prices. We see RNAV expansion and yield pick-up with redevelopment of 18 Robinson completed and sale/monetization of non-core assets and property inventory unlocking value. Initiate coverage at BUY and SOTP-based target price of S$0.71.

Nam Lee Pressed Metal Industries

Dividend level maintained, yield intact

SINGAPORE | INDUSTRIALS | FY17 RESULTS

 Revenue exceed our estimate by 12%; PATMI was lower than our estimate by 4.8%

 1.0/1.0 cent final/special dividend, 47% payout (FY16: 1.0/1.0 cent, 53% payout)

 Maintain Buy; higher target price of $0.56 (previously $0.51)

OCBC

CIMB

Keppel Corporation: Favourable long-term prospects


2017 was the year that Keppel Corp demonstrated the benefits of its multi-business strategy. Despite the downturn in the oil and gas sector, the group delivered an 11.2% YoY rise in PATMI to S$712.5m in 9M17. Offshore & Marine broke even for most of the year, while Property was the top contributor to the group's earnings at 56% for 9M17. This was followed by Investments at 30%, and Infrastructure at 14%. In 2018, we expect Property to remain the dominant contributor to earnings. The Tianjin Eco-City project is also bearing fruit, with average selling prices of Eco-City residential land having increased significantly since 2016. For the O&M segment, the focus will be on new order flows. Keppel Capital is also expected to continue its growth. Meanwhile, KEP is also establishing a new business unit, Keppel Urban Solutions, which aims to be an end-to-end integrated master developer of smart, sustainable precincts in Asia-Pacific. We tweak our estimates and our fair value rises slightly from S$8.31 to S$8.41. Maintain BUY.

Grand Banks Yachts Ltd

Charting a new course

■ Grand Banks manufactures yachts ranging from 42-65 feet (under the Grand Banks and Palm Beach brands) at its yards in Malaysia and Australia.

■ Its end-Sep 2017 order book of S$38.6m was the highest in eight years, lifted by eight new boat orders received in 1QFY6/17.

■ The company's biggest market is the US, which contributed 68.7% of FY17 revenue, followed by Australia (31.3%).

■ Grand Banks now trades at 1.28x FY17 P/BV (with FY16-17 ROE of 1-4%), above its historical 5-year average of 0.96x.

RHB

Consumer

Shop More, Pay More

Shopping is going to become more expensive. A possible GST hike was the talk of the town last week after Prime Minister Lee Hsien Loong said Singapore will be raising taxes to support growing government spending. If implemented, we believe retailers in the consumer discretionary segment would be more affected than consumer staples players. A silver lining for companies with a brick-and-mortar presence is that online retailers are likely to be taxed, too. This should help to level the playing field between online and offline players.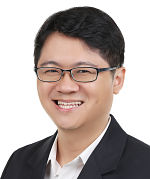 Check out our compilation of Target Prices