PHILLIP SECURITIES

PHILLIP SECURITIES

Golden Energy and Resources Ltd

Coal price and sales are trending up

SINGAPORE | MINING | 3Q17 RESULTS

 Revenue exceeded our expectation by 10% due to higher average selling price (ASP), but net profit missed our expectation by 20% due to higher operating costs and income taxes.

 Coal price was buoyant in 3Q17 and hit YTD high in Oct-17. Production volume is on track for 14mn tonnes in FY17 (+47.4% YoY).

 Operating costs were higher than expected due to higher sales volume and marketing expenses.

 We lower FY17e EPS from 3.1 US cents to 2.8 US cents due to higher than expected operating costs. We maintain our FY18e EPS unchanged at 4.3 US cents. Based on unchanged average 12-month forward PER of 10x and the FX rate (USD/SGD) of 1.36x, we maintain a target price of S$0.59 for FY18 and reiterate our BUY recommendation.

Singapore Exchange Limited

SEHK's entry into Iron Ore Derivatives is not a threat

SINGAPORE | FINANCE | UPDATE

 SGX has a more comprehensive offering of coking coal futures and FFA that allows downstream steel industry participants to manage upstream volatility.

 SGX's block market is open to inter-dealer brokers and clearing members.

 SGX has strong iron ore OTC trading activities and long dated open interests which are critical for ample liquidity, competitive bid-ask spread and pricing discovery.

 SEHK's iron ore trading platform appears to target financial setups who use screen based tools to trade iron ore futures.

 Maintain Accumulate with unchanged TP of S$8.31 based on 23.9x historical 5-year average PE ratio.

OCBC

Singapore Airlines: Strong load factors in Oct 17


Singapore Airlines' (SIA) Oct 17 operating results saw passenger carriage YoY growth (+8.3%) outstripping passenger capacity growth (+2.8%) strongly, resulting in a solid 4.1ppt improvement in passenger load factor (PLF) to 80.8% for its passenger airlines as a group. PLFs were stronger across all route regions for the parent airline, especially for Americas as well as West Asia and Africa. PLF of SilkAir and Scoot recorded an even greater improvement, as it rose 6.5ppt YoY and 9.1ppt to 73.8% and 85.8%, respectively. As for SIA Cargo, load factor also improved 1.6ppt YoY to 67.8% mainly driven by growth at South West Pacific as well as West Asia and Africa route regions. In our view, while Oct 17 load factors are seeing positive growth, indicating strong demand across all the regions that SIA serves, we note that passenger yields remain under pressure. Competition is set to intensify as Gulf carriers and Chinese airlines are still expanding their capacity on some SIA's key routes. Hence, without clarity over yields, albeit registering strong loads, we maintain HOLD on SIA with an unchanged FV of S$10.50.

UOB KAYHIAN

DBS Group Holdings (DBS SP)

DBS Investor Day: The Digital Warrior

DBS clearly elucidated its mission, digital transformation and financial goals during its Investor Day held last Friday. It plans to grow Consumer & SME businesses in Singapore and Hong Kong at double-digit rates and contribution to income should expand from 44% to 50% over five years. The Consumer & SME businesses in growth markets is expected to grow at a CAGR of above 20% and contribution to income should expand from 4% to 10%. Maintain BUY with a higher target price of S$26.10.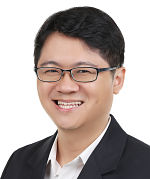 Check out our compilation of Target Prices