DBS VICKERS

MAYBANK KIM ENG

DBS Group

Transforming into Digital Bank of Singapore

■ DBS is ambitious in its digitalisation journey. It wants to be the 'D' in the GANDALF stocks – an acronym for the world's largest tech stocks.

■ From digitalisation, we believe that DBS would be able to achieve ROE of c.13-14% in the next 3-5 years.

■ Add maintained. We believe DBS should be in your Singapore core holdings.

Singapore Economics

NODX Rebound Reaffirms Trade Momentum

NODX Surges After Dip in September

Non-oil domestic exports (NODX) showed a strong rebound in October as the decline recorded in the previous month proved to be a temporary blip. NODX surged by +20.9% in Oct-17 from a year ago to reverse the -1.1% decline in Sep, boosted by both electronics (+4.5% vs. -8% in Sep) and non-electronics (+28.5% vs. +1.9% in Sep). On the other hand, non-oil re-exports, a proxy for wholesale trade services, fell for the first time in 11 months by -0.9% (vs. +0.6% in Sep) as the decline in non-electronics (-2.1%) offset the small increase in electronics (+0.3%).

OCBC

Keppel DC REIT: Reaffirming our positive view


Looking ahead to 2018, we believe outlook for the data centre industry remains largely sanguine, especially for the APAC region. Keppel DC REIT (KDCREIT) is poised to be a beneficiary of this trend, in our view. According to Frost & Sullivan, revenue for the APAC data centre market is projected to double from US$16b this year to US$32b by
2022. KDCREIT's most recent acquisition was the B10 Data Centre in Dublin, Ireland. Including this acquisition and its maincubes data centre in Germany which is currently under construction, we estimate that KDCREIT's AUM is now ~S$1.7b, which is on track to meet management's S$2b AUM target by 2018. Our back-of-the-envelope calculation suggests that should KDCREIT finance S$300m worth of
acquisitions in FY18 using a debt-to-equity mix of 25%/75%, our annualised DPU accretion works out to be 2.9%. We maintain BUY as we bump up our fair value estimate from S$1.39 to S$1.50 on higher DPU forecasts and a lower discount rate assumption.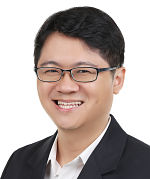 Check out our compilation of Target Prices