CIMB

MAYBANK KIM ENG

Genting Singapore

3Q17: Rolling with the bigwigs

■ 3Q17 adjusted EBITDA of S$320m beat our S$285.1m estimate and accounted for 28.0%/28.8% of our/consensus' FY17F forecasts of S$1.14bn/S$1.11bn.

■ 3Q17 core net profit was S$187.8; 9M17 was 84%/81.8% of our/consensus' estimate.

■ Gaming revenue grew on improved VIP and sustained mass GGRs; whilst tight cost control efforts led to adjusted EBITDA margin expansion to an all-time high of 50.8%.

■ Japan dreams are still intact; in the near term, push is still on for rebranding RWS.

■ Maintain Add but raise TP to S$1.45 on increased FY17-18F EPS; still based on 12x FY18F EV/EBITDA (close to its 6-year average mean of 11.5x).

DBS Group (DBS SP)

Look Beyond

2017 3Q17 miss on kitchen sink provisions; But healthy growth momentum; FY18-19E EPS raised

3Q17 core PATMI of SGD0.8b (-29% QoQ, -25% YoY) was below ours and Bloomberg consensus expectations. 9M17 core PATMI of SGD3.1b met 63% of our previous FY17 forecast. We cut our FY17E net profit by 8% to factor in higher provisions, but raised FY18-19E net profit by 6-8% on higher income, and lower expenses and provisions. With the change in EPS forecasts, our assumed sustainable ROE is now 11.6% (11.1% previously), COE 10.5%, and growth rate 3.5% (both unchanged). Our TP is raised by 6% to SGD22.75 based on ~1.2x FY18E P/BV (from 1.1x), inline with its 10-year mean. We prefer UOB (UOB SP, BUY, TP SGD27.10) due to its disciplined pricing strategy, sensitivity to re-pricing intervals and lowest exposure to O&G sector.

OCBC

OUE Limited: Hit by absence of one-time gain


OUE's 3Q17 PATMI fell 90% YoY to S$10.7m mostly due to the absence of a one-time gain from the sale of the extension of Crowne Plaza Changi Airport (CPEX) to OUE Hospitality Trust in the same period last year, lower reversal of impairment losses at OUE Twin Peaks and softer mark-to-market gains on investments. Overall, we deem this set of results to be broadly within expectations. The group has commenced operations at Downtown Gallery and Oakwood Premier OUE Singapore, which will further augment the group's recurring income base. After updating our valuation model, our fair value estimate increases from S$2.17 to S$2.47. Currently trading at only 0.46x price-to-book, we continue to see OUE's shares as attractively priced. Maintain BUY.

PHILLIP SECURITIES

Phillip Singapore Monthly

November 2017: A new era in interest rates

7 November 2017 Market: STI rebounded strongly in October, by 4.8% to close at year highs. We raised our bottom-up STI year-end target by 5% to 3450, following our recent upgrade of banks' target prices. We will roll-over our 2018 STI target in December. The equity trade on global growth is alive and well. There is no let-up in the current synchronised boom in global economies. Asian electronic exports are up 28% in September and close to 7-year highs. In Europe, German IFO index are at record highs while in the US, retail sales is growing at 5- year highs and wage growth, at 8-year highs. While we revel, there is a secondary effect. We have entered a new era of rising interest rates. In the past decade, US 10-year Treasury yields have plunged from 5.1% to 1.3%. We see multiple pressures point ahead for yields as central banks look to tighten monetary policy. Firstly, the global economy is humming. Secondly, the Fed is tightening and adamant inflation is just around the corner. In a recent speech by the Fed, it still views current weak inflation as transitory. Thirdly, ECB has grudgingly started to reverse its QE by reducing monthly purchases. Fourthly, US is taking a pro-cyclical step to further spruce up its economy with tax cuts. Going by past tightening cycles, it takes around 3 years for US economy to fall into recession from the start of every Fed rate tightening. The Fed first rate hike this round began at end-2015. The biggest beneficiary for higher rates will be the financials, in our view.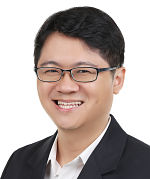 Check out our compilation of Target Prices