CIMB

UOB KAYHIAN

OUE Hospitality Trust

3Q17: RevPAR improvement accelerates

■ 9M17 DPU of 3.87 Scts (+19.1% yoy) was in line with consensus and our expectation, at 76% of our full-year forecast. 3Q17 DPU of 1.36 Scts (+10.6% yoy) was at 27%.

■ The star was MOS, which demonstrated its quality by achieving its second consecutive quarter of improvement in RevPAR, this time to the tune of +8% yoy.

■ Occupancy for CPCA improved to the low-80% rate in 3Q17, from mid-70% in 2Q17.

■ We keep our forecasts but raise our TP as we roll-forward our DDM-valuation. Maintain Add as we believe that MOS would offset the absence of income support.

■ Downside risk could come from irrational competition or slower hotel recovery.

CITIC Envirotech (CEL SP) Project Win Underlines Results Confidence

CEL announced its latest staggering Rmb4.6b project win, exceeding its S$1b project wins target for the year. As China is placing more emphasis on water quality, enforcement is expected to be strict. With demand for better water standards and membrane technology being the only viable means of achieving this, we believe CEL is well-positioned. We reiterate our confidence in CEL's ability to meet our forecast and view consensus forecast as conservative. Maintain BUY. Target price: S$1.10.

PHILLIP SECURITIES

iFAST Corporation Ltd.

Strong Growth in AUA especially in Hong Kong

SINGAPORE | FINANCE | 3Q17 RESULTS

 3Q17 PATMI exceeded our estimate by 15% owing to better than expected other operating income.

 Maintain "Accumulate" rating with unchanged target price of S$1.11, based on Gordon Growth Model as we roll over to FY18e valuations. Previously, target price was pegged at 34.3x PE ratio based on FY17e EPS of 3.25 cents.

RHB

HRnetgroup

Recruitment Leader Embarking On Acquisition Spree

HRnetgroup is a premium recruitment firm and among the largest recruitment companies in Asia-Pacific ex Japan. It generates superior net margins compared to peers, with strong cash flows, low capex requirements, and a net cash position of SGD280m. The stock trades at an effective 2018F ex-cash P/E of 11x vs the peer average of 16.7x. We believe it will likely embark on an acquisition spree from the start of 2018, which would boost NPAT growth on top of steady organic growth and decent dividend yields. Initiate coverage with BUY and DCF-derived TP of SGD1.14 (33% upside).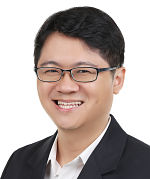 Check out our compilation of Target Prices