CIMB

UOB KAYHIAN

Sembcorp Marine

FY17F to be weak, orders in focus

■ 3Q17 net profit of S$2.7m missed our forecast due to S$12.7m loss from Borr's rig sale and weak EBIT margin ex forex gain of 1.1%. 9M EPS at 38% of previous FY17F.

■ Rig building revenue will swing in the next five quarters with the delivery of nine Borr Drilling rigs. Profit impact will be neutral as losses have been recognised in 3Q17.

■ Net gearing unchanged qoq at 1.3x due to working capital from current projects. Management expects net gearing of 1.03x post US$500m receipt from Borr.

■ FY17F has been a bad year; all eyes now on the potential orders in the pipeline.

■ We cut our FY17-19F EPS on lower EBIT margin; TP dips to S$2.49, still 2x FY18F P/BV. Maintain Add on the back of order hope in FY18F. Oil price crash a key risk.

Banking – Singapore

Sep 17 Monthly Statistics: Slight Pick-up In Loan Growth

Loan growth for domestic lending picked up from 5.1% yoy in August to 6.2% yoy in September. Growth in low-cost savings and demand deposits was healthy at 7.8% and 4.5% yoy respectively. Growth in foreign currency loans was also robust at 10.3% yoy. Interest rates should be marching higher again as the US Fed is widely anticipated to hike Fed funds rate by another 25bp in Dec 17. Our top pick is OCBC, followed by DBS. Maintain OVERWEIGHT.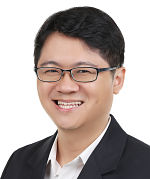 Check out our compilation of Target Prices