CIMB

MAYBANK KIM ENG

CapitaLand Mall Trust Stable quarter

■ 3Q17 DPU of 2.78 Scts was flat yoy, and accounted for 26% of our FY17F forecast.

■ Shopper traffic and tenant sales held steady, rental reversions negative but stabilising.

■ One-third of rental to be renewed annually in FY18/19, expect modest upside.

■ Divested serviced apartment land of Funan.

■ Maintain Hold with DDM-based TP of S$2.15.

CapitaLand Commercial Trust (CCT SP)

Look Beyond the DPU Dilution

Maintain BUY; Building in a slight DPU dip after AST2

3Q17 results were in line. The loss of income from its recent divestments was offset by distribution of its gains. While the office market has reached a turning point, negative reversions could persist in the near term as expiring rents remain high. We build in the impending acquisition of Asia Square Tower 2 (AST2) and its recent rights issue. This lowers our FY18-19E DPU by 2%. We roll forward our valuation basis and trim our TP to SGD1.77, based on an unchanged target yield of 5.0%. We believe investors should look beyond the potential DPU dilution and focus on value creation from the redevelopment of GSCP and active management of AST2. Maintain BUY.

PHILLIP SECURITIES

Singapore Banking and Finance 3Q17 Earnings Preview

SINGAPORE | BANKING & FINANCE | UPDATE

 3Q17 loans growth in mid-single digits YoY and NII increase by 6% - 11% YoY across the three banks.

 3Q17 NPL expected to be stable as utilisation of rigs has improved from the beginning of the year.

 Expect 3Q17 NIMs to expand by only 1 to 3 bps QoQ

 OCBC expected to report one-off gains of c.S$100mn from the sale of stake in United Engineers, BCS and BCSIS.

 We upgrade the Singapore Banking Sector to Accumulate from Neutral.

 We update our Singapore banks' target prices as we roll over to FY18e valuations.

UOB KAYHIAN


Sembcorp Marine (SMM SP)

Emerges Victorious For Vito Project

Sembcorp Marine has emerged victorious for the Shell Vito project. It has secured both the fabrication and integration contracts for the project, beating its Korean and Chinese competition. No formal value was provided but total contract value is estimated at US$1.25b. Current pipeline of project implies S$1.2-1.9b secured for 2018. Positive catalysts outweigh downside risks and we maintain BUY with unchanged target price of S$1.90.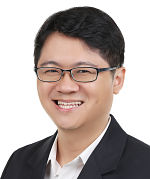 Check out our compilation of Target Prices