CIMB

OCBC

Singapore Press Holdings Under press-ure

■ FY8/17 core net profit of S$239m (-15% yoy) was within expectations.

■ One-off divestment and revaluation gains masked underlying weakness (media PBT down 42%), while total impairment climbed to S$96m in FY17.

■ SPH's FY17 DPS of 15 Scts was below expectations and its fifth consecutive dividend cut, lowering its appeal as a dividend play.

■ Restructuring plans not only involve staff reduction, but also investments in new capabilities, and expansion of its reach and portfolio.

■ Maintain Reduce with unchanged SOP-based TP of S$2.38 as we roll forward our valuation and introduce FY20F forecasts

Venture Corp: Strong growth momentum to continue


Venture Corporation Ltd (VMS) posted strong double-digit YoY revenue growth over the past three quarters, and even more impressively, it recorded double-digit YoY growth in its PATMI over the past eight quarters, driven by margins expansion that we expect to persist going forward. And since FY12, VMS has consistently posted stronger 2H results compared to 1H, a trend which we expect to continue in FY17 as well. Hence, all things considered we are raising our FY17–FY21 PATMI forecasts by 10%–15%. Separately, we believe VMS CEO's, Mr. Wong, recent open market purchases of VMS's shares provide a very clear positive signal of his confidence over where he believes the company is heading towards. Consequently, as we factor in for a stronger 2H in FY17 on the back of continued margins expansion, our FV increases from S$14.80 to S$20.33. Reiterate BUY on VMS. Given its outstanding results for the past few quarters, solid balance sheet and sanguine outlook, we believe there is much scope for VMS to potentially increase its dividend, which has ranged between S$0.50 to S$0.55/share since FY08.

RHB

Spackman Entertainment Group

Transforming Through Acquisitions

Spackman has announced the acquisition of Take Pictures for a total consideration of SGD3.9m, payable via SGD0.59m in cash and the issuance of 25.7m new Spackman shares at a premium price of SGD0.13/share. It also bought back SMG stock at USD3/share, for a total of USD2.7m, payable by issuing 28.45m new Spackman shares, also at SGD0.13/share. With the expected dilution, our TP dips to SGD0.20 (from SGD0.23, 67% upside). However, with its greater capacity to produce more movies coupled with the strong pipeline of new movies to be launched in 2018, we maintain our BUY call on the stock.

UOB KAYHIAN

StarHub (STH SP)

Bulking Up With Broader Capabilities

StarHub has strengthened its post-paid mobile plans with unlimited data over weekends. iPhone X would be available on 3 November but would result in higher handset subsidies in 4Q17 and 1Q18. The revamped leadership and acquisition of Accel Systems & Technologies would strengthen growth at the Fixed Enterprise Group. Maintain HOLD. Target price: S$2.62. Entry price: S$2.38.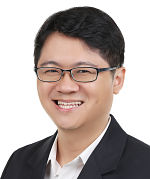 Check out our compilation of Target Prices