UOB KAYHIAN

PHILLIP SECURITIES

Memtech International (MTEC SP)

3Q17 Results Preview: To Have Performed Well

We expect Memtech to post a decent 3Q17 performance. We are optimistic on Memtech's outlook with: a) output from China's factories growing at the fastest pace in five years, b) EVs taking centrestage as fossil fuel cars are set to be phased out, and c) Tesla Model 3 demand to exceed 700,000 units/year. Memtech benefits from Tesla's production surge and positive Beats sales. Maintain BUY with a higher target price of S$1.33, pending the results release.

City Developments Limited Putting the cash hoard to good use

 Privatisation to be RNAV-accretive, if the deal goes through. Our revised RNAV will be S$15.90 per share. Post-acquisition, M&C will make up 27% of CDL's total GAV.

 Offer price, despite a 24% premium to last close price, offers attractive value for CDL as it is pegged at 0.7x P/BV. And the hotels are valued at cost in the books.

 Potential selling price for a new project on Amber Park en bloc site suggests a 38% upside from current market prices in the vicinity.

OCBC

City Developments Limited: Possible offer for listed hotel subsidiary


CDL announced that they have reached an agreement with the independent directors of Millennium & Copthorne Hotels PLC (M&C) on the price at which these directors will recommend a possible cash offer by CDL for all the outstanding M&C ordinary shares that CDL does not already own. As at 9 Oct 2017, CDL indirectly owns 65.2% of the shares of M&C. The proposed cash consideration comprises a cash amount of 545 pence per M&C share and a special dividend of 7.5 pence per share which will be payable upon the offer becoming unconditional. If successful, we see this as a positive development for CDL which will almost certainly be accretive. In our view, while the potential cash offer price is fairly attractive for CDL, it also offers M&C shareholders a valuable opportunity for liquidity at a sizeable 21.4% premium to the last closing price on 6 Oct. Pending a formal offer, our fair value estimate of S$12.90 for CDL remains unchanged. Maintain BUY.

MAYBANK KIM ENG

Singapore Post Ltd (SPOST SP)

SingPost Centre to deliver technology-enabled experience

Healthy occupancy rate on opening

SingPost opened its new retail mall, SingPost Centre on 9 Oct 2017, after 2 years of redevelopment. This has doubled its gross retail floor space to 269k sf and net lettable area to 178k sf. It has achieved a healthy occupancy rate of 80.4%, helped by its convenient location, next to Paya Lebar MRT interchange station. The mall also highlights SingPost's embracement of how technology is changing the retail landscape. We expect an additional rental income of SGD22m, which translates to c.SGD13m earnings at steady state of 90% occupancy. For FY18E, SingPost Centre should contribute SGD3m of earnings (3% of total) and SGD13m of earnings (10% of total) for FY19E. Maintain HOLD and DCF-based TP of SGD1.22, pending clearer direction from the strategic review of its business strategy. Risks: weaker traditional mail and e-commerce drag.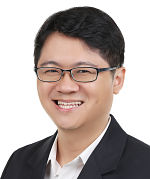 Check out our compilation of Target Prices