CIMB

UOB KAYHIAN

Sembcorp Marine

What a relief!

■ SMM is likely to re-rate on the back of:

1) sale of nine undelivered rigs and

2) improved balance sheet,.

■ Our forecast that SMM could dispose of its jack-up rigs at US$145m per rig was spot on -- refer to our report "Can SMM fetch US$145m per jack-up?" .

■ SMM announced on Friday night that it is selling nine jack-up rigs to Norwegian Borr Drilling for c.US$1.3bn, implying US$144m per rig.

■ We estimate net gearing to improve to 0.7x if most of the US$500m down payment is used to settle its debts. The remaining US$800m will be paid over the next five years.

■ Maintain Add, with a higher target price of S$2.51, now based on 2x P/BV (from 1.5x).

First Resources (FR SP) Better 2H17 Earnings Reflected In Share Price

FR's share price has been stagnant at S$1.85-1.93 since 23 Aug 17. We believe current share price has reflected the better earnings in 2H17. We are anticipating stronger 3Q17 results on the back of:

a) higher qoq and yoy FFB production,

b) higher contribution from biodiesel delivery, and

c) better yoy refining margins, but partly offset by weaker CPO ASP.

Maintain HOLD. Target price: S$1.95. Entry price: S$1.75.

MAYBANK KIM ENG

Singapore Property

The Tide has Turned

Prices have turned; we trim RNAV discounts

We refresh our models for recent land acquisitions. With their latest enbloc deals on the east coast, UOL and CityDev are now even stronger proxies for an impending rebound in Singapore's residential market, in our view. While GuocoLand has not announced details of its latest Beach Road project, we believe a mixed development with office, residential and retail components is likely and update our models accordingly. The recent uptick in the URA PPI has marked a turning point in Singapore's property market and we expect RNAV discounts for Singapore proxies to narrow. We raise TPs accordingly and reiterate UOL as our top pick, along with BUYs for CityDev and GuocoLand. Risks from a sharp fall in property prices and surprise policy tightening.

PHILLIP SECURITIES

Singapore REITs

The 10 most commonly asked questions

The S-REIT sector has returned 14.2% in the first 9 months (excluding dividends) this year despite the threat of rising interest rates. With interest rate continuing to rise, will S-REITs continue to perform? We answer some of the common questions S-REIT investors have in mind in the current environment.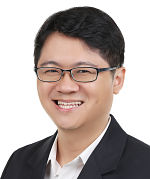 Check out our compilation of Target Prices