CIMB

UOB KAYHIAN

Memtech International

2Q17: On track for better 2H17F

■ 2Q17 core net profit of US$1.9m was within expectations; 2H17 would be stronger.

■ Growth in both AU and CE segments underpinned its turnaround from 2Q16's loss of US$1.5m and better qoq performance.

■ No change to our FY17-19 forecasts and S$1.16 target price. Reiterate Add.

Cityneon Holdings (CITN SP)

Reject Offer; Too Deep Of A Discount To Target Price

Cityneon's board of directors dispatched the mandatory unconditional general cash offer document for all shares of Cityneon at S$0.90/share today. We recommend that minority shareholders reject the offer as it is at a deep discount to our target price of S$1.28. Maintain BUY with SOTP-based target price of S$1.28.

PHILLIP SECURITIES

Centurion Corporation Limited

Stellar Performance Continues

SINGAPORE | REAL ESTATE | 2Q17 RESULTS

 2Q17 total profit of SGD11.6mn exceeded our estimates by 5.5%.

 Newly acquired UK assets, higher occupancy at ASPRI-Westlite Papan and Westlite Malaysia portfolio contributed to stronger revenue growth.

 Maintain Accumulate rating with higher target price of S$0.59, previously S$0.48 based on DCF model.

OCBC

MAYBANK KIM ENG

Wilmar: A mixed set of results


Wilmar's 2Q17 revenue increased 13.2% YoY to US$10.6b, driven by stronger commodity prices as well as higher sales volume from Oilseeds & Grains and Sugar. Net profit was US$60.2m vs. a loss of US$220.1m in 2Q16 due to one-off losses. But PBT was mixed across segments, as Tropical Oils had a weaker 2Q and Sugar recorded a higher pretax loss due to seasonality factors. 1H17 revenue met 48% of our FY17 estimate while reported net profit of US$421.8m formed 37% of our full-year estimate, which we deem to be slightly below our forecast. Nevertheless, the group expects a better 2H for Tropical Oils and supportive factors for Oilseeds & Grains, but Sugar will still be affected by price volatility. There will be an analyst briefing today. We trimmed our estimates and keep our HOLD with a slightly lower FV estimate of S$3.66 (previous: S$3.70), as the group's long term growth story remains intact.

Valuetronics (VALUE SP)

Getting Back Its Groove

Back to growth with new products

VALUE leverages its strong design capabilities and manufacturing flexibility to provide electronic manufacturing services (EMS) solutions for varying complexities and product mixes. In the past three quarters, revenue swung back to YoY growth from declines caused by its exit from an increasingly commoditised LED consumer-lighting space. New products like wireless smart bulbs and growth in-vehicle wireless modules have been instrumental in its turnaround.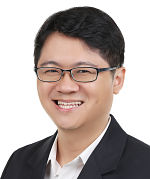 Check out our compilation of Target Prices