CIMB

MAYBANK KIM ENG

UOL Group

Steady ship

■ 2Q/1H17 EPS was in line with expectations, at 28%/51% of our FY17 forecast.

■ Residential was the star contributor, making up 56% of revenue.

■ Ongoing projects continue to see improving take-up qoq; plans to launch 3 new projects in 2018F.

■ Rental income boosted by inorganic growth; modest outlook for hotels.

■ Maintain Add with a higher RNAV-backed target price of S$9.03.

2Q17 results highlights

UOL reported 2Q17 net profit of S$109.4m, +59% yoy, in line with our expectations. Stripping out fair value gains, core net profit was S$100m, +11% yoy. The improvement was due to higher associate contributions from UIC and better property development income.

Best World International (BEST SP)

Strong momentum in China

c.5% EPS beat from China strength; raise TP by 7%

1H17 EPS beat our estimate by c.5%, at 52% of our FY17E, as higher net margin China sales outperformed. 4Q is the seasonally strongest quarter. In 2Q17, China sales grew 125% YoY and 24% QoQ, due to strong demand for DR's Secret skin care products. This more than compensates the softer sales in Taiwan, which fell 34% YoY, due to more promotions done in 2016. We expect China's momentum to continue from further geographical expansion. We raised our FY17-19E EPS by 6-7% after increasing out China sales forecast. Maintain BUY and our TP increased by 7% to SGD1.88, pegged to an unchanged 19x FY18E EPS (PEG of 0.7x using FY16-19E EPS CAGR of 27%). We ascribed c.30% discount to the PEG of 1.0x for regulatory risks and competition.

PHILLIP SECURITIES

DBS GROUP HOLDINGS LTD

Profit before Allowance remains Weak as Coverage Ratio Deteriorates

SINGAPORE | BANKING | 2Q17 RESULTS

 2Q17 PATMI of S$1.13bn missed our estimate by 12.4%.

 The downside surprise came from higher-than-expected provisions.

 Maintain "Reduce" rating with a higher target price of S$17.92 (previous TP S$17.24) based on Gordon Growth Model (previously 0.95x FY17F PBR, excluding preference shares).

UOB KYAHIAN

RHB Securities

Alpha Picks: Refreshing Picks For August

We have refreshed our picks for August by adding SATS, Thai Bev and newlyinitiated Tianjin ZhongXin Pharmaceutical to our list. Conversely, CAO and SIA have been removed from our list.

China Everbright Water

Sponge City Project Is Underway

China Everbright Water's 2Q17 results came in slightly ahead of our expectation. 2Q17 revenue grew 30% YoY to HKD669m on the back of increased construction activities related to the sponge city project and the river basin ecological restoration project. PATMI surged 81% YoY, led by stronger revenue, tariff hikes and the absence of forex losses. With the sponge city project underway, we believe FY17 would continue to be a strong year for the company. Maintain BUY, with an unchanged DCFbased TP of SGD0.54 (13% upside).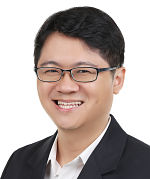 Check out our compilation of Target Prices