UOB KAYHIAN

OCBC

SIA Engineering (SIE SP)

New Engine JVs Offer Long-term Growth Prospects But PE Valuation Unjustified

SIAEC announced a slew of engine maintenance JVs over the past three weeks. Among these, the JV with GE Aviation holds scope for near-term earnings, while the JV with Pratt & Whitney offers long-term prospects. As a result, we expect incremental engine maintenance revenue and have raised JV & associate income by 5% and 10% in FY18-19 respectively. Valuations remain high. SIAEC trades at 26x FY18F PE vs global peers' 23x. Maintain SELL. Target price: S$3.60.

Venture Corp: Opportune time to accumulate


Having reached its 2017 high of S$13.07 on 11 May 17, Venture Corporation Ltd's (VMS) share price has since corrected 9.7% to S$11.80 last Friday. This is in-line with the pullbacks seen in the U.S. for the technology stocks. That said, having recorded a strong start to FY17, VMS' long-term positive outlook remains intact as we expect margins improvement to persist as its strategy of value creation for customers continues to bear fruit, coupled with continuous efforts to increase productivity. In our view, VMS' fundamentals remain strong with a diversified revenue and customer base, and has been in net cash position since FY08, allowing it to maintain its annual dividends of at least S$0.50/share, even during the global financial crisis period. Looking ahead, we expect revenue growth to persist steadily for VMS. In addition, market watcher World Semiconductor Trade Statistics (WSTS) organisation projects annual global market growth of 11.5% and 2.7% in 2017 and 2018, respectively. Supported by a strong balance sheet, stable cash flow, and steady earnings growth momentum, we reiterate BUY on VMS with an unchanged FV of S$13.00. We believe the recent pullback presents opportunities for investor to accumulate, which translates to a forward dividend yield of ~4.7%.

PHILLIP SECURITIES

Thai Beverage

The dominant and expansive giant

SINGAPORE | CONSUMER | INITIATION

 8% p.a. earnings growth from premiumization, growing share in beer and tapping the vast CLMV market

 Commands 90% market share in spirits with S$1bn cash-flow generated yearly

 Faster growing F&N, Oishi and Sermsuk brands become the beachhead for 2020 target of 50% earnings from non-alcoholic beverage

 Initiate coverage with "Accumulate" rating with a SOTP-derived TP of S$1.05.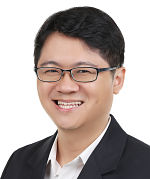 Check out our compilation of Target Prices