CIMB

OCBC

M1 Limited

1Q17: No reason to get excited

■ 1Q17 results in-line. Core EPS at 25%/25% of our/consensus FY17 forecasts.

■ Mobile service revenue fell by 3.5% yoy (-0.5% qoq) in 1Q17. Fixed services revenue continued to shine, up 22.4% yoy (+10.3% qoq).

■ EBITDA margin fell by 3.1% pts yoy (+2.7% pts qoq) in 1Q17 due to higher costs.

■ We cut FY19F core EPS by 3.4% to factor in the high price of the 700MHz licence.

■ Maintain Reduce with a 6% lower DCF-based target price of S$1.70. A potential derating catalyst is the 11.9% 3-year CAGR decline in core EPS in FY17F-19F.

Keppel DC REIT: Inorganic growth sets in

Keppel DC REIT (KDCREIT) reported its 1Q17 results which met our expectations. Gross revenue and NPI jumped 30.1% and 36.1% YoY to S$32.2m and S$28.8m, respectively, underpinned largely by inorganic growth. DPU grew 13.2% YoY to 1.89 S cents, boosted by a one-off capital distribution for the month of Dec 2016 as completion of the acquisition of KDC SGP 3 (90% interest) only took place on 20 Jan 2017. Excluding this one-off item, adjusted 1Q17 DPU would have grown 4.2% YoY to 1.74 S cents. Management provided an update on its four major leases which are due to expire in FY17. It has successfully renewed a key tenant at one of its Singapore co-location assets for five years, with the renewal rate marginally higher than the preceding rate. Agreement in principle has been secured for two of the major overseas leases, while negotiations are still ongoing for the last major tenant. We retain our forecasts, BUY rating and S$1.39 fair value estimate on KDCREIT, supported by FY17F distribution yield of 6.0%.

PHILLIP SECURITIES

First REIT

Stable as expected – but positives are priced in

SINGAPORE | REAL ESTATE (REIT) | RESULTS

 Accretive acquisition in Labuan Bojo in December 2016 boosted 1Q17 DPU by 1.4%.

 1Q17 Gross revenue, Net Property Income and DPU made up 23.6%, 24.6% and 24.9% of our FY17e forecasts.  Continue to expect DPU boost from earmarked acquisition targets.

 Downgrade to NEUTRAL on run-up in stock price with unchanged target price (S$1.32).

DBS VICKERS

UOB KAYHIAN

SPH (SPH SP) : HOLD

Earnings continue to decline on weak adspend

 2Q17 in line; drop in revenue and earnings declines was expected

 Interim dividend of 6 Scts declared

 Strategic review of M1 stake underway; may lead to special dividends

 Maintain HOLD and S$3.39 TP

Singapore Airlines (SIA SP)

Surprises With The Highest March Load Factor To Europe In Seven Years

SIA's pax load factor rose 2.3ppt yoy in March despite the later Easter holidays. The key positive was an 8ppt rise in load factors to Europe, the highest since FY10, and builds on February's 5ppt improvement. Loads could improve further in 1QFY18 post the laptop ban by the US and the UK, especially if there is a diversion of traffic from Middle Eastern hubs. Meanwhile, higher cargo loads should to lead to improved profitability. Target price: S$10.40. Suggested entry: S$9.90.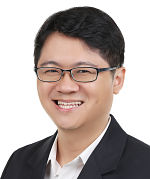 Check out our compilation of Target Prices