CIMB

MAYBANK KIM ENG

Croesus Retail Trust Acquisitions and one-offs boost earnings

■ 1HFY17 DPU of 3.6 Scts met expectations, accounting for 47% of FY17 forecast.

■ Better operating performance and one-offs boosted earnings.

■ Planned AEI at Torius and interest savings to drive medium term bottomline growth.

■ Upcoming refinancing could provide further earnings uplift.

■ We maintain our Add call with an unchanged target price of S$0.98.

Jumbo Group Ltd (JUMBO SP)

Awaiting Catalysts

In line 1Q17; D/G to HOLD for now

1Q17 in line with forecasts. Seasonally its weakest quarter, sales and NP accounted for 22% and 13% of FY forecasts. We reduce FY17 forecast by 3.5% to account for a quarter's delay in new outlet opening in Singapore and Shanghai, due more to timing issues than anything else. With the stock now trading at 24x FY17 P/E, above regional peers' 23x, we rate the stock a HOLD (previously BUY) until more franchise/JV deals are unveiled. DCF-TP is SGD0.75 (WACC 8.3%, LTG 3%), previously SGD0.78.

OCBC

CapitaLand Limited: 2nd year of record Chinese sales

4Q16 PATMI increased 73.8% YoY to S$430.5m mostly due to improved operating performance, higher fair value gains and reduced impairments over the quarter. Excluding gains from the change in use, we saw FY16 operating PATMI rise 27.8% YoY to S$834.8m mostly due to higher recognition of profits in China and improved contributions from CapitaGreen and the shopping mall portfolio. Overall, we deem this set of results to be fairly healthy and broadly in line with expectations. The group also proposed a final dividend of 10.0 S-cents per share, versus 9.0 S-cents in 2015. We like the fact that the company has delivered a balanced set of results in an uncertain environment due to its diversified asset portfolio and robust recurring income streams and maintain our BUY rating with an unchanged fair value estimate of S$3.68.

UOB KAYHIAN

Oversea-Chinese Banking Corp (OCBC SP)

4Q16: The Long And Thorny Road To Recovery

OCBC's 4Q16 results were slightly below expectation due to higher-than-expected specific provisions for the O&G sector. While the pain from the O&G sector lingers on in 2017, we expect OCBC's credit costs to taper off in 2018 and normalise in 2019. Share price has risen steeply and is understandably taking a well-deserved breather. Maintain BUY with a higher target price of S$10.75.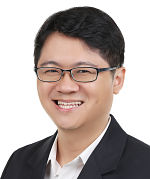 Check out our compilation of Target Prices