CIMB

PHILLIP SECURITIES

REIT

Darkest before dawn

■ We maintain Underweight on S-REITs, retaining our view of rising yields and steepening curves. Given current valuations, we are wary of capital depreciation.

■ Operational performance continues to deteriorate on a sequential quarterly basis.

■ Physical market moving towards the tail-end of the supply cycle. But first, there is the 2017 tower of supply to contend with. We project DPU growth to be muted.

■ We believe business parks would recover first, followed by Grade A offices. Suburban retail should remain resilient. We would avoid warehouses and hotels.

■ We advise investors to trim their holdings and hold cash. Given their defensiveness, we would only add MINT and PREIT.

Nam Lee Pressed Metal Industries

Still a yield play

 1Q $39.53mn revenue met 30% of our full year FY17 forecast of S$133.6mn  1Q $5.88mn gross revenue met 20% of our full year FY17 forecast of S$29.4mn

 1Q $3.19mn PATMI met 32% of our full year FY17 forecast of S$10.1mn In our last update report on the takeaways from the FY16 Annual General Meeting (AGM), we had outlined the capital budgeting and capital structure decisions for Nam Lee Pressed Metal Industries (Nam Lee), as well as revenue recognition outlook for FY17. The most significant change we made in our last report was to our valuation method, where we changed from a blended dividend discount model (DDM) to a discounted free cash flow to equity (FCFE) model.

OCBC

Global Premium Hotels: Raising fair value to 34 S cents

Global Premium Hotels' (GPH) FY16 revenue was within expectations having reached 100.4% of our FY forecast. For FY17, we expect downward pressure on RevPAR from the expected 6% growth in hotel room supply. On the demandside, we note the faltering growth of Chinese tourist arrivals towards the end of 2016, as well as the cautious attitude of corporates pending further clarity regarding Trump's policies. We see GPH's budget-end portfolio as a positive given global economic uncertainties. Using two valuation methods – a fair target P/B and a 35% discount to our RNAV range – our fair value comes to 34 S cents from 31 S cents previously. We encourage investors to accumulate shares at 29 S cents and lower, and maintain HOLD on GPH in the meantime.

UOB KAYHIAN

PHILLIP SECURITIES

ISOTeam (ISO SP)

1HFY17: Looking To A Better 2HFY17

ISOTeam's 1HFY17 results came in slightly below expectations due to the lumpy nature of its R&R business and one-off expenses. However, revenue at its other segments jumped. While gross margin performed, net margin was hit by higher SG&A expense. Nonetheless, ISOTeam continues to win new orders, boosting its orderbook to S$107.5m. New subsidiary's contributions and more projects executed will help ISOTeam's 2HFY17 performance. Maintain BUY. Target price: S$0.60.

Old Chang Kee Ltd. Delivered as promised SINGAPORE | CONSUMER | RESULTS

 Results in line with our forecasts. 9M FY17 Revenue/NPAT met 76%/75% of our FY17 full year forecast.

 Turnaround in sight and materialising its growth strategy. 9M FY17 NPAT -0.9% yoy growth.

 Maintain our view of 2.8% yoy growth in FY17 NPAT after two consecutive years of contraction, with gross margin sustaining at c.63%.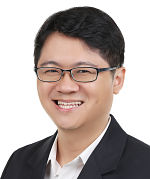 Check out our compilation of Target Prices