OCBC

MAYBANK KIM ENG

KSH Holdings: Balance sheet remains robust

KSH reported that its 3QFY17 PATMI decreased 34% YoY to S$9.1m mainly due to lower contributions from the construction segment and weaker share of results of associates over the quarter, partially offset by higher share of results from joint ventures which saw a profit boost from High Park Residences. In terms of the topline, revenues over the quarter similarly decreased 35% to S$34.5m due to weaker construction numbers. We deem this set of results to be broadly within expectations and note that the group's order book stands at a reasonably healthy S$225m. KSH continues to enjoy a robust balance sheet with cash equivalents of S$148.9m and is in a net cash position. Management indicates that they are on the lookout for opportunities to replenish their land-bank and will also work closely with its overseas partners to uncover yield-accretive projects and developments. Maintain BUY with an unchanged fair value estimate of S$0.61.

ComfortDelGro (CD SP)

Unexciting outlook, but still a decent yield play

Results in line; expect bus segment to hold the fort FY16 earnings and a higher payout ratio of 70% were in line with our expectation; core earnings grew 5% YoY. Operating profit for the bus and rail segment was flat, while taxi grew 2% YoY. The growth in taxi was attributable to small fleet renewal and more cashless transactions. The outlook has turned more bearish for the taxi segment amid a challenging operating environment, where management guided for a decline in taxi revenue for the first time. The only bright spots are the Singapore and Australia bus segments, with the transition into more profitable bus contracting model and the potential to win more contracts. We raised our FY17-18E EPS by 2-5% to account for full consolidation of 49% stake in Cabcharge in 2Q17. Maintain HOLD and raise TP (2%) to SGD2.68 based on 17x FY17E EPS, a slight premium to the historical average of 15x to reflect a positive change in bus model.

PHILLIP SECURITIES

ComfortDelGro Corp Ltd

Taxi in decline, Public Transport Services to mitigate

 FY16 S$4.060bn revenue in line with consensus expectation of S$4.129bn; and in line with our forecast of S$4.051bn

 FY16 S$317.1mn PATMI in line with consensus expectation of S$324.2mn; and in line with our forecast of S$319.4mn

 Final dividend of 6.05 cents proposed, higher than last year's 5.0 cents

 Full year dividend of 10.3 cents (70.1% payout) higher than FY15: 9.0 cents (64.1% payout)

DBS VICKERS

MAYBANK KIM ENG

Global Logistic Properties

'Bids' on the table

Maintain BUY on higher TP of S$3.00.

We maintain our BUY call for GLP with a revised target price of S$3.00 (vs S$2.47 previously). Our new TP is pegged to a narrower 15% discount to RNAV. Given ongoing corporate activity involving possible various bidders for the company, we believe that near term share price will continue to see support.

UG Healthcare (UGHC SP)

Missed on input costs and lacklustre outlook; D/G to SELL

Slashed TP/forecasts; challenging outlook

1H17 earnings missed our expectation, at 24% of our FY17E. Earnings fell 57% YoY due to spike in raw material prices and increase in gas tariff. Gross margin declined 9.5ppt YoY to 14%. We cut our FY17-19E EPS by 33- 48%. The industry players are adjusting their ASP gradually to pass on the cost inflation, but there will be a time lag. The industry outlook is challenging as significant supply will come on stream in 2H17. Downgrade to SELL and reduce TP 32% to SGD0.25 from SGD0.37. Our TP is based on an unchanged 12x P/E (c.30% discount to peers target due to smaller size and shorter listing track record) rolled forward to FY18E.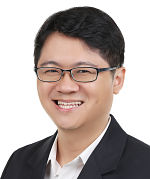 Check out our compilation of Target Prices