OCBC SECURITIES

CIMB

Thai Beverage: Thesis remains intact

Post FY16 results in late Nov last year, we deemed Thai Beverage's share price level as attractive and we had upgraded the stock to a buy rating with an unchanged fair value estimate. Despite the near term weakness expected due to the mourning period, we see the Spirits segment staying largely resilient and Beer segment driving steady growth ahead. We are also encouraged by the group's longer term efforts and diversification plans, which can potentially be accelerated by a corporate restructuring, still slated to happen this year. On a broader view, Thailand continues to hold strong fundamentals in its tourism industry, domestic consumption and investment trends. Against this backdrop, and with advertising efforts likely to resume this year, operating conditions should gradually recover for Thai Beverage, in our view. Our thesis on Thai Bev remains intact, and we reiterate our BUY rating on the stock with a fair value estimate of S$1.01

Viva Industrial Trust

Rose among the thorns

■ VIT is a Singapore-focused business park and industrial trust. Based on Bloomberg estimates, VIT is trading at 9.5% FY17 dividend yield, highest in the sub-sector.

■ Unlike its small-cap counterparts that reported an average 13.4% yoy decline in 3Q16 DPU, VIT registered a 9.7% yoy increase in 3Q16 DPU.

■ Its DPU growth has been driven by acquisitions and AEI at VBP. Management expects DPU growth qoq in next few quarters due to rising contribution from VBP.

■ Risks are:

i) non-renewal by McDermott,

ii) expiry of rental support for UEBHbusiness park component in FY18, and iii) short land lease tenure.

RHB

Singapore Medical Group

Expanding Into Vietnam's Private Healthcare Market

SMG, through its 50% owned JV entity SMGIV entered Vietnam's private healthcare market via a 32%, USD1.6m investment stake in CityClinic Asia (CCAI). This is in-line with its regional expansion strategy for Asia. CCAI reported losses of USD0.4m in FY15, mainly due to initial start-up costs. We do not expect SMG's FY17F earnings to be materially impacted by this acquisition. We believe SMG's entry into Vietnam is prudent, similar to what it did when it first entered into the imaging diagnostic business. Maintain BUY with DCF-based TP of SGD0.63 (40% upside).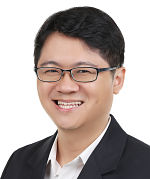 Check out our compilation of Target Prices