OCBC SECURITIES

CIMB

Ascendas REIT: Deepening its science park presence

We are positive on Ascendas REIT's (A-REIT) move to grow its science parks exposure, as we believe demand and supply dynamics for this segment are relatively more positive within the industrial sector. A-REIT recently proposed to acquire the leasehold interest in the property located at 12, 14 and 16 Science Park Drive from its sponsor for a purchase consideration of S$420m (estimated total costs of S$437.5m). The property comprises three built-to-suit Science Park buildings held under a single land title. The property is expected to generate a NPI yield of approximately 6.3% (before acquisition costs) and 6.0% (post-acquisition costs) in the first year of ownership. This acquisition would boost A-REIT's portfolio WALE to 4.4 years from 3.7 years and the triple-net leases also have weighted built-in rental escalations of 2.2% to 2.5% per annum. Maintain BUY on A-REIT, with a higher fair value estimate of S$2.72 (previously S$2.67).

Sembcorp Marine Overhang removed

■ We remove the impairment risk discount for its Brazilian yard as we expect to see some activities to justify the yard's 'value in use'.

■ The P-68 hull for Petrobras FPSO arrived at its Brazil yard in Dec '16 for integration.

■ Pemex recently extended its charters for five existing Oro Negro jack-up rigs, spelling hope for delivery of SMM's rigs, in our view.

■ SMM is a direct proxy for recovery in exploration and production (E&P) spending.

RHB

Manulife US REIT

A "Trump" Card

We expect US office demand to strengthen further in 2017 from probusiness policies of president-elect Donald Trump. MUST is the only listed REIT in Asia offering the best-proxy to the rebounding US economy and strengthening USD via its freehold office properties. The REIT also offers a superior FY17F yield of 7.6%, a healthy 100bps above its Singapore peers. We expect it to acquire at least one office asset in 2017 boosting DPU. Maintain BUY with a USD0.96 TP (14% upside).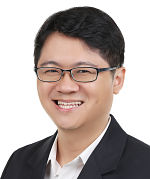 Check out our compilation of Target Prices