MAYBANK KIM ENG

CIMB

Singapore Banks

Still Uninspiring

Uninspiring Nov's system data

Nov's banking system data validate our negative view on the sector. Fundamentally, our outlook on Singapore banks has not changed (link). System loan growth continued into its 11th consecutive month of negative YoY growth and asset quality continues to worsen. Banks will focus on driving revenue and cost containment to offset more provisions that need to be set aside in the face of worsening asset quality.

Thai Beverage

New competing beer brand unlikely to be a concern

■ The investment thesis of Thaibev is centered around Chang making further market share gains, while maintaining its dominant foothold in the spirits business.

■ Key competitor Boon Rawd has already launched a new Leo to little effect. Our channel checks show they have a new product in the pipeline (likely launch Jan 17).

■ On balance, we are not worried about the impact of Boon Rawd's moves and are confident Chang will at least be able to maintain its beer market share in FY17. ■ In our view, the recent pullback on consumption during Thailand's mourning period is temporary, and not structural, in nature. Maintain Add and SOP-based TP.

OCBC SECURITIES

COMFORTDELGRO | BUY

No reason to panic

ComfortDelGro (CDG) recently announced the acquisition of the remaining 49% stake in ComfortDelGro Cabcharge Pty Ltd (CDC), a private bus operator in Australia, for a cash consideration of A$186m (~S$196m), and is expected to complete by 1Q17. We view this acquisition positively on long-term growth potential as the government progressively privatises more bus routes. Separately, even though Trans-cab recently cut its taxi rental rates by up to 35%, we do not think it is a reason to panic as CDG hasn't been sitting still despite the pressures from Uber and Grab. CDG, since two months ago, has been rolling-out a revenue sharing scheme to its taxi hirers, as part of its efforts to maintain its high hired-out rate, which we believe will help mitigate taxi revenue declines. Consequently, as we: 1) factor in the Australian acquisition, 2) cut FY17/18F taxi operating profit, and 3) increase risk-free rate assumption from 2.0% to 2.6%, our DCF-derived FV drops from S$3.08 to S$2.95. Even if we assume a (highly unlikely) 50% plunge in taxi revenue in FY18, our FV drops to S$2.49. Hence, with attractive risk-reward at current price levels, we reiterate BUY on CDG.

RHB

UOB KAYHIAN

ComfortDelGro Corporation Buy (Maintained)

Target Price: SGD3.24 Price: SGD2.50

Growth In Uncertain Times ComfortDelGro offers over 10% earnings growth over the next few years with a dividend payout ratio gradually rising to 75%, which translates into 5-6% yields in 2017F-2018F. Implementation of GCM for the Singapore bus business, steady growth in the Singapore taxi business, gradual improvement in rail profitability and continuing profits from international operations support our bullish case on the stock. It should continue to deliver strong FCF despite an uncertain macroeconomic environment. Maintain BUY with SGD3.24 TP (30% upside).

Property – Singapore 2017 Strategy: Silver Lining In Supply

Maintain an OVERWEIGHT stance on the Property & REITs sector as concerns on rising interest rate expectations have been over-discounted. We anticipate supplyled recovery within the business park, hospitality and private residential space. We prefer property stocks with exposure to these segments, with AREIT, FLIT, ART, FHT and City Developments as our top picks. WHAT'S NEW • 2017 Strategy: We maintain our OVERWEIGHT stance on the sector as we believe concerns over a rise in interest rates have been overblown. Expect budding supply-led recovery in selective sectors that include business park, hospitality and in the private residential space. We prefer property stocks with Ascendas REIT (AREIT), Frasers Logistics & Industrial Trust (FLIT), Ascott Residence Trust (ART), Frasers Hospitality Trust (ART) and City Developments as our top picks.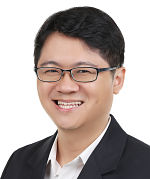 Check out our compilation of Target Prices