CIMB

MAYBANK KIM ENG

Telco - Overall TPG is Singapore's fourth mobile player

■ TPG wins auction with S$105m bid to become Singapore's fourth mobile player.

■ IMDA will hold GSA likely in Feb 2017. Risk of exorbitant final prices is manageable.

■ Maintain Hold on M1 and StarHub as their valuations are merely fair. SingTel remains our only Add and preferred Singapore telco pick.

Singapore Property

Capital Controls: What If?

What if cross-border capital flows are restricted? Recent Chinese, Malaysian and Indonesian measures to stem capital flights from their respective countries suggest that the free flow of capital across borders should not be taken for granted. While no regional countries have resorted to draconian capital controls to date, we think the impact on demand for Singapore property will be muted even if the screws are tightened further. We remain NEUTRAL on the sector with CCT, KREIT and UOL as our preferred stocks in the year ahead.

DBS VICKERS

Frasers Hospitality Trust

Improving stock liquidity

Enhance liquidity to boost investor interest. We maintain our BUY call on Frasers Hospitality Trust (FHT) with a revised TP of S$0.75. While FHT has a portfolio of quality of hotels in key gateway cities and has a successful acquisition track record such as the purchase of Sofitel Sydney Wentworth, investor interest at times has been muted. We believe the increased free float post the recent rights issue should help allay investor concerns about its trading liquidity, thereby compressing FHT's yield overtime. In the meantime, FHT offers an attractive 7.9% yield with earnings upside from acquisitions.

UOB Kayhian

Telecommunications – Singapore

TPG Emerges As Winner

TPG's likely participation in the upcoming general spectrum auction (stage B) could pose a threat to the incumbents although potential damages are limited by spectrum caps. Nevertheless, it signals that TPG intends to be a disruptive force and will make the incumbents sweat to hold on to their existing mobile subscribers. Competition is expected to intensify ahead of the launch by TPG. Maintain UNDERWEIGHT.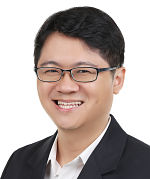 Check out our compilation of Target Prices