UOB KAYHIAN

PHILLIP SECURITIES

Property/REITs - Singapore

Limited Domestic Impact From Liquidity Curbs In China

We see limited impact on Singapore's property sector from the liquidity curbs in China due to the rarity of deals over US$1b. Within our coverage, GLP is the most sensitive to a depreciating renminbi as China accounts over 56% of its NAV. We downgrade GLP to HOLD but maintain our target price of S$2.40 post the 11% runup in share price. We remain OVERWEIGHT on the sector with CapitaLand, City Developments, AREIT, CCT and FLT as our top picks.

Soilbuild Business Space REIT

Termination of lease at Technics Offshore

 Lease at 72 Loyang Way terminated

 Utilised security deposit can last for five more months

 Searching for new tenants to lease the property

What is the news? Soilbuild Business Space REIT (SBREIT) announced that it has terminated the lease with Technics Offshore Engineering Pte Ltd for 72 Loyang Way with immediate effect from 9 December 2016. According to the announcement, S$3.913 million of the S$11.805 million bank guarantee that was received on 26 May 2016 remains unutilised; and that the unutilised sum "is equivalent to approximately five months' rent and property operating expenses

MAYBANK KIM ENG

Slow Grind or Slow Burn

Makings of another lackluster year

The outlook is mediocre to poor for all four factors we deem important for market performance. Economic growth is sluggish, index valuations uncompelling, earnings recovery expectations weak with downside risk and, on the politics & policy front, rising risks of protectionism in the west, possible cooling-off in China relations plus neighboring countries' measures should stem capital outflow. Against this backdrop, we have a preference for capital preservation over growth optionality and secular over cyclical industry drivers.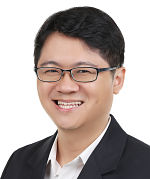 Check out our compilation of Target Prices