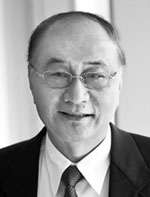 Ang Kong Hua was Civmec's earliest pre-IPO investor.
CIVMEC – Aussie mining services IPO staged to shine

Ausgroup is finally getting a peer listing in Singapore. Aussie mining engineering services provider Civmec will commence trading on the Singapore bourse this Fri.

Civmec is raising S$20.4 million from the issue of 51 million new shares at 40 cents apiece. Another 50 million vendor shares were also sold.

The market has great appetite for this IPO. Out of a total invitation of 101 million shares, only 2 million (less than 2%) were available for public subscription.

The other 99 million shares were placed out, thanks to the hype created by its star-studded line-up of pre-IPO investors as follows:

1. Ang Kong Hua, Chairman of several blue chip companies in Singapore (GLP, Sembcorp, GIC Special Investments)

2. Foo Siang Guan (Director, SIA Engg & Sembmarine)

3. Goh Geok Ling (Chairman of Sembmarine)

4. Ng Kee Choe (Chairman, NTUC Income & Singapore Power)

5. Wong Yuen Weng (former Mediacorp CEO)

6. Alex Yeo (ex-CEO of Swissco. He is also the son of Swissco founder/ex-Chairman Yeo Chong Lin)

The company generated net profit of S$7.5 million for FY2011 translating into EPS of 1.5 cents per share based on its post-invitation share capital.

Applications for the IPO close today at noon.
---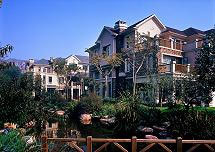 Central China Real Estate is an award winning property developer.
CENTRAL CHINA REAL ESTATE – HK-listed property developer looks to Singapore bond market
China's interest rate hikes last year and curbs on property speculation had put mounting pressure on some real estate developers but there's always a way out.
To address its high liquidity requirements, Hong Kong-listed Central China Real Estate (832.HK) is looking to Singapore to raise money.

The leading Henan residential property developer wants to raise money on the Singapore bourse through the issue of 4-year Senior Notes that will be traded on SGX.

Riding on Henan's development prospects, Central China generated net profit attributable to shareholders of US$106.1 million in FY2011, up 22.6% year-on-year.

Henan is China's most populous province with registered residents of about 106.6 million and urbanizing rapidly.

Its GDP grew 16.9% on a compounded annual basis over 2005-2010 and urbanization rate expanded by 6.1 percentage points to 38.0% over the same period.

It certainly helps that Capitaland is its strategic partner with a 27.1% stake.

With the losses incurred by investors in the last two years, the stability of fixed income investments have become an investment buzzword of the day.


---
Dapai's stock price has plunged from 17 cents to 3 cents over the past year. Bloomberg data, 10 Apr
DAPAI – Auditors raise red flag

Dapai's auditor, Foo Kon Tan Grant Thorton LLP, said that unless the backpack and luggage manufacturer is able to secure further bank financing, there is material uncertainty to its ability to continue as a going concern.

Dapai incurred a net loss of Rmb 596.7 million for FY2011 and a net cash outflow from operating activities of RMB 173.9 million.

Its borrowings also more than doubled to RMB79 million (from Rmb 31 million) as at 31 Dec 2011.

Dapai is negotiating with its principal bankers for additional facilities, failing which its assets would have to be written down their recoverable amounts.